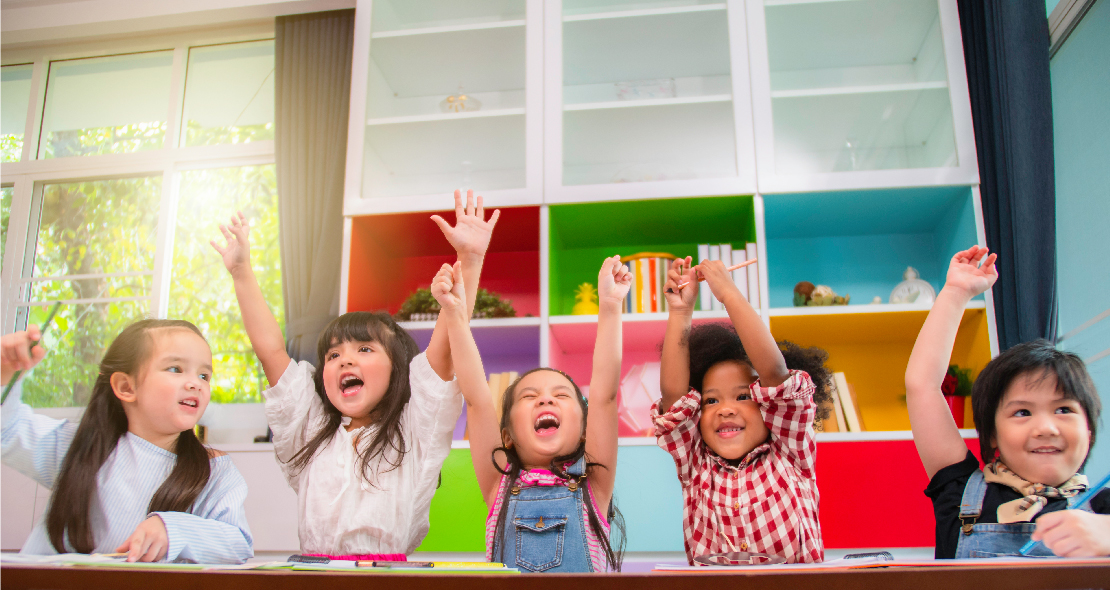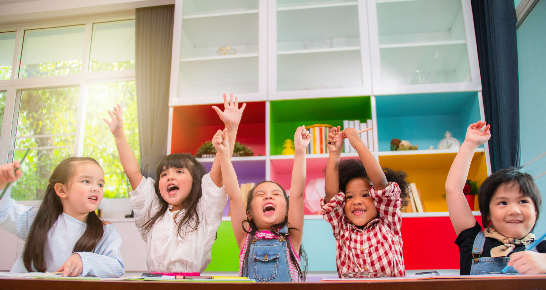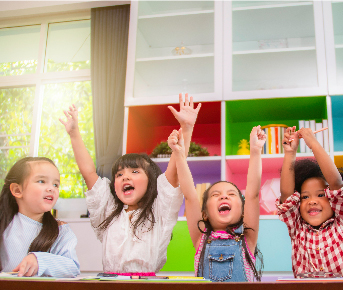 Specialized Services & Support
We're in this together
Our occupational and speech therapy services focus on the child, however, we also offer specialized services and support programs to help parents, caregivers, teachers and case managers. We're in this together; we all want the very best for your child.
Individual and Group Sessions
Your child's needs are unique, so our highly trained clinical team will create a specialized plan of care that is just right for your child. The treatment plan may include individual sessions, group sessions or a mix of both.
Individual treatment sessions are one-to-one with a therapist and child, typically spanning 45 minutes with a 15-minute wrap-up with parents/caregivers. Wrap-ups are intended to provide a brief synopsis of the session, highlighting the child's overall performance and progress. During this time, the child's therapist will provide recommendations for home programming to promote gains made during in-center sessions within the home environment.
Group treatment sessions offer children the opportunity to achieve functional skills in the presence of other children, specifically challenging social awareness and participation, both of which are essential for school-aged children. A group is typically comprised of two-to-four children with similar goals, but may have specific qualities that differ from other children in the group. This allows the children to learn and make progress toward goals together. A brief follow-up will occur with the therapist and each of the children's parents/caregivers.
Telerehab
Telerehab lets you and your child to easily connect with one of our licensed therapists through secure web-based technology, from the convenience of your home. Sessions are delivered real-time with your child and family and address your child's goals, roles, rituals and routines within the home environment. During these sessions the therapist will monitor your child's progress toward established goals.
To begin, you will need a computer, tablet or smartphone with a camera, microphone and internet access. After scheduling a telerehab appointment, your child's therapist will email you a secure link. Simply click this link at your child's scheduled appointment time to begin the session.
Parent Education and Consultation
We believe that progress is expedited when a parent is equipped with the knowledge and tools to support his or her child's therapeutic goals. A portion of every session is designated for questions and answers, demonstration of therapeutic techniques and education. In addition, therapists will schedule telephone consults with caregivers outside of session as needed.
Inter-professional Education and Consultation
We believe it is critical for involved health care and education professionals to understand their impact on your child's therapeutic journey. We will educate these members of your child's team about the role that occupational therapy plays in your child's care and inquire about their approach to ensure consistency of care in every setting.
Case Management
It can be confusing and overwhelming when multiple health care professionals and teachers work with your child. It is our priority to be attentive and proactive with your child's plan of care. Below are examples of how we will actively manage your child's case to facilitate his or her success. We will:
Frequently communicate with teachers
Collaborate with health care professionals
Consult regarding the need for other referrals
Join you for a school meeting
Create, adjust and manage home programming
Communicate your child's progress throughout the therapeutic journey
Assess and make recommendations for at-home equipment
This listening program is used in conjunction with movement to improve how the brain and eyes recognizes and interprets the things we see and hear for self-awareness, as well as social and emotional skills required for functional independence.
Learning Without Tears™ provides developmentally appropriate instruction for handwriting and keyboarding, in grades K-5 and preschool. Handwriting Without TearsTM, part of the Learning Without TearsTM program, offers multisensory strategies and materials to teach pencil grip, letter formation and the literacy skills that are needed for print and cursive handwriting and typing.