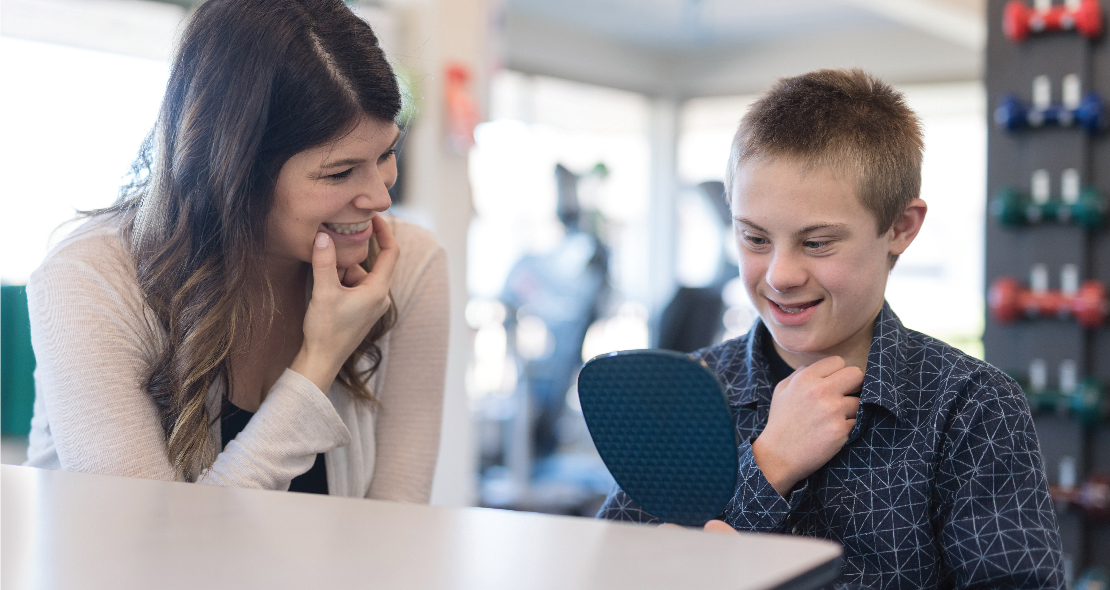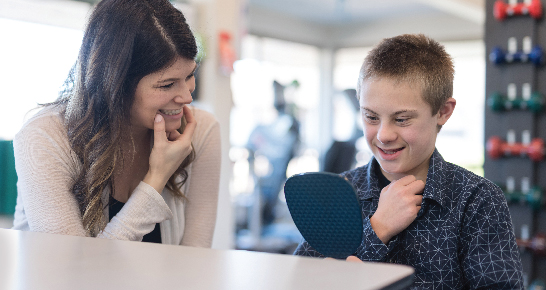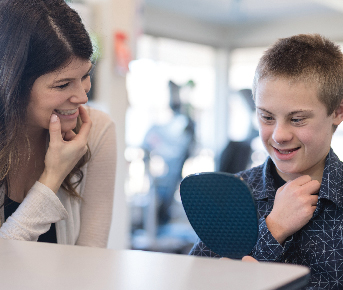 The Therapy Process
Compassionate care for your child
Harmony Pediatric Therapy will guide you through your child's first visit and introduce him or her to the rehabilitation process. This can be a stressful, scary time. After all, the health and well-being of your child is our top priority and we are committed to providing compassionate and expert care to help ensure your child reaches his or her maximum potential.
Whether your child is new to therapy or returning to treatment, we are here to help your youngster – and you – feel more comfortable about the therapy process. Here's what you can expect:
Step 1: Initial Inquiry
It can be difficult to make that first call, but we are committed to partnering with you in caring for one of the most important individuals in your life, your child. Call us today to speak with one of our dedicated team members. We will address your concerns and questions while we complete a thorough intake process that sets your child on the right path.
Step 2: Evaluation
The Harmony Pediatric Therapy journey begins with an evaluation of your child. We will talk about his or her unique needs, milestones and your goals for him or her. We will listen and document the information you provide. This information will help create a roadmap for your child's treatment and, most importantly, get him or her on a path to success for participation in family, community and school activities. Each child's treatment plan is generated through an in-depth process which includes three core visits:
Initial Evaluation: This visit is dedicated to utilizing standardized assessments to create a baseline understanding of any challenges your child may have.

Observation Session: There are times when standardized assessments do not deliver the entire picture of a child's functional abilities. That's where our clinical observation visit fits in – we'll cross reference the initial evaluation and ensure that all goals are identified appropriately.

Upon completion of the evaluation process, our team develops a comprehensive report complete with: the recommended treatment plan, goals, frequency and duration of recommended visits and any additional findings essential to the therapeutic journey.

Family Meeting: The family meeting allows our clinical evaluation team to present the comprehensive report. At this time, our therapeutic team will get additional feedback from your family and finalize the overall roadmap to success
Step 3: Therapy
Our therapeutic intervention process is designed to achieve concrete goals established through our treatment plans. Through exploration, assessment and intervention, our program will help your child meet his or her goals on an individualized path to long-term success. Our treatment plans are typically designed around three- and six-month goals; however, goals may be refined throughout the therapeutic journey. It is customary to have the following parent meetings throughout the process
Three-month parent consults: Every three months we will coordinate a parent consult to review progress made within the treatment plan, solicit additional feedback from those involved in the child's daily routine and identify new goals as appropriate.
Six-month re-evaluation: Every six months we will coordinate a standardized re-evaluation to assess improvement and address potential concerns through standardized assessments. Treatment plans will be updated and addressed at this time, at which point a parent consult will be required.
We use a case management approach in our therapeutic process, which enables us to create a unique clinical experience and exceptional outcomes. This approach includes:
Reviewing and researching the educational, medical, and social/emotional history of the child
Identifying and maximizing functional family goals
Integrating and optimizing current supports
Collaborating with involved professionals and influencers of the child
Evaluating, enhancing and managing academic support
Implementing observation, modifications, adaptations and tools across all environments
Initiating and monitoring home programs and parent resources
Step 4: Discharge
Harmony Pediatric Therapy's discharge process is essential to long-term success. Upon determination that your child has achieved his or her therapeutic goals, we will implement a transitional care program to ensure there is no regression. Our transitional care program will reduce the frequency of your child's visits to once per month for approximately two months. At that time we will complete the process with a final consultation that includes a formal re-evaluation, updated home program and discharge summary.
We treat you and your child like family and care about your well-being – from the time of your first appointment through discharge and beyond. We are your therapy partner; you can always come home to Harmony for any future needs.